Fire Damage Claims
Dependable Claims Specialists
Have you suffered major smoke or fire damage on your properties? Let's talk about it.
Submit a Claim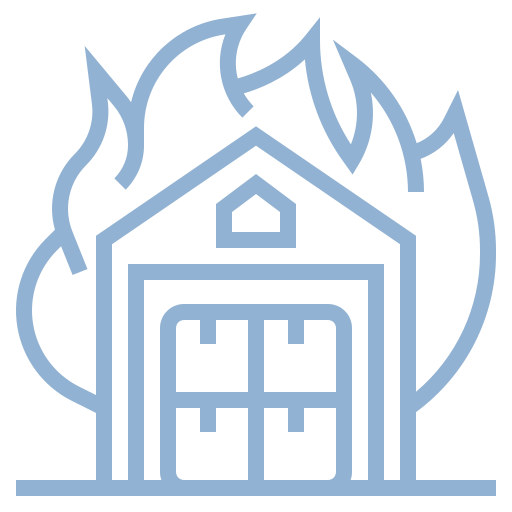 Here's what you need to do right now:
Smoke and fire damage accidents often come with losses that can be devastating. Of course we all take preventative measures to avoid these accidents but when the do occur we here at Dependable Claims Specialists Public Adjusters are here to make it easy on you.
Of course, your first response to fire and fire damage should be to call 911, once you have done that and ensured the safety of your family your next step should be to contact us for professional representation and advice to help relieve some amount of stress through the situation.
I Have a Fire Damage Claim
What should I do immediately?
Dialing our hotline is your first step toward getting the full damage claims that you deserve. Call us now on 1-833-4UR-LOSS (1-833-487-5677)
Here are some tips to avoid hang ups in the process:
-Never sign any documents that you have not carefully read and asked questions about. Ensuring you know what you are reading is crucial to advoid having your hardship be taken advantage. Your representation should read of these documents before to ensure you are not signing any, low settlement, binding documents with contractors or remediation companies or generalized A.O.B's or assignment of benefits. This will prevent you from owing your settlement to someone else, being forced to settle at disatisfying number and many other situations that are best avoided.
-Finding a place to live temporarily can help in the process. Many policies offer Alternative Living Expenses or ALE that allow for these situations. It is important to remember to hold on to any receipts or documentation supporting your expenses so that you may be reimbursed through your claim. -Do not attempt to do your own remediation if you are not liscenced in the state. It is important to ensure all repairs such as, tear out, mold, and dry out are handled to the letter of legal requierments so that there can be no question as to whether damages were mitigated properly. -Finally do not allow anyone into your home that is not both liscenced and bonded with the state you live in. This way they may be held accountable for any mistakes and it can be trusted that they cannot take advantage of you. This means no, Handymen, Out of state contractors, or unregistered mitigation companies.
We are here to help!
We do not just advise and estimate – we can handle the entire claim for our client including contact documentation, negotiation and with client approval, settlement.
No Recovery! No Costs!
Our fees are 100% contingent on the money we are able to recover for you.
Dependable Claims Specialists
Fill out this form below to contact Dependable Claims Specialists. If you would like to schedule your free claim and policy consultation or even a free in home inspection of your damages.